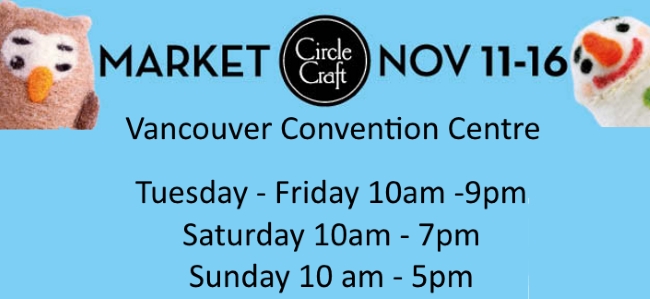 It's that time of year again! Top artisans from all over Canada congregate for one week under one roof at the Vancouver Convention Centre. The 41st Vancouver's favourite Christmas show, Circle Craft Christmas Market, takes over one of the leading convention centers in the world from November 11 to 16 2014 where hundreds of artisans, including wood turners, glass blowers, sculptors, potters and more, will present their wares.
Today, the Circle Craft Christmas Market opens its doors to run for six glorious days, giving shoppers plenty of time to explore, discover, and purchase that perfect holiday gift.
CIRCLE CRAFT CHRISTMAS MARKET
November 11-16, 2014 | Vancouver Convention Centre West
Tues-Fri 10am to 9pm | Sat 10am to 7pm | Sun 10am to 5pm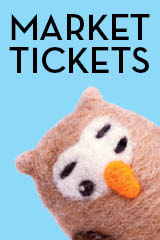 Check in at www.circlecraft.net for the latest Circle Craft Christmas Market information. Tickets are available for purchase on their website, where you can benefit from $3 off the regular door price ticket by using the code CCM. This is an online offer only, so buy your pass via their website.
Regular door tickets are available at $14 as well as 2-for1 special after 5 pm.