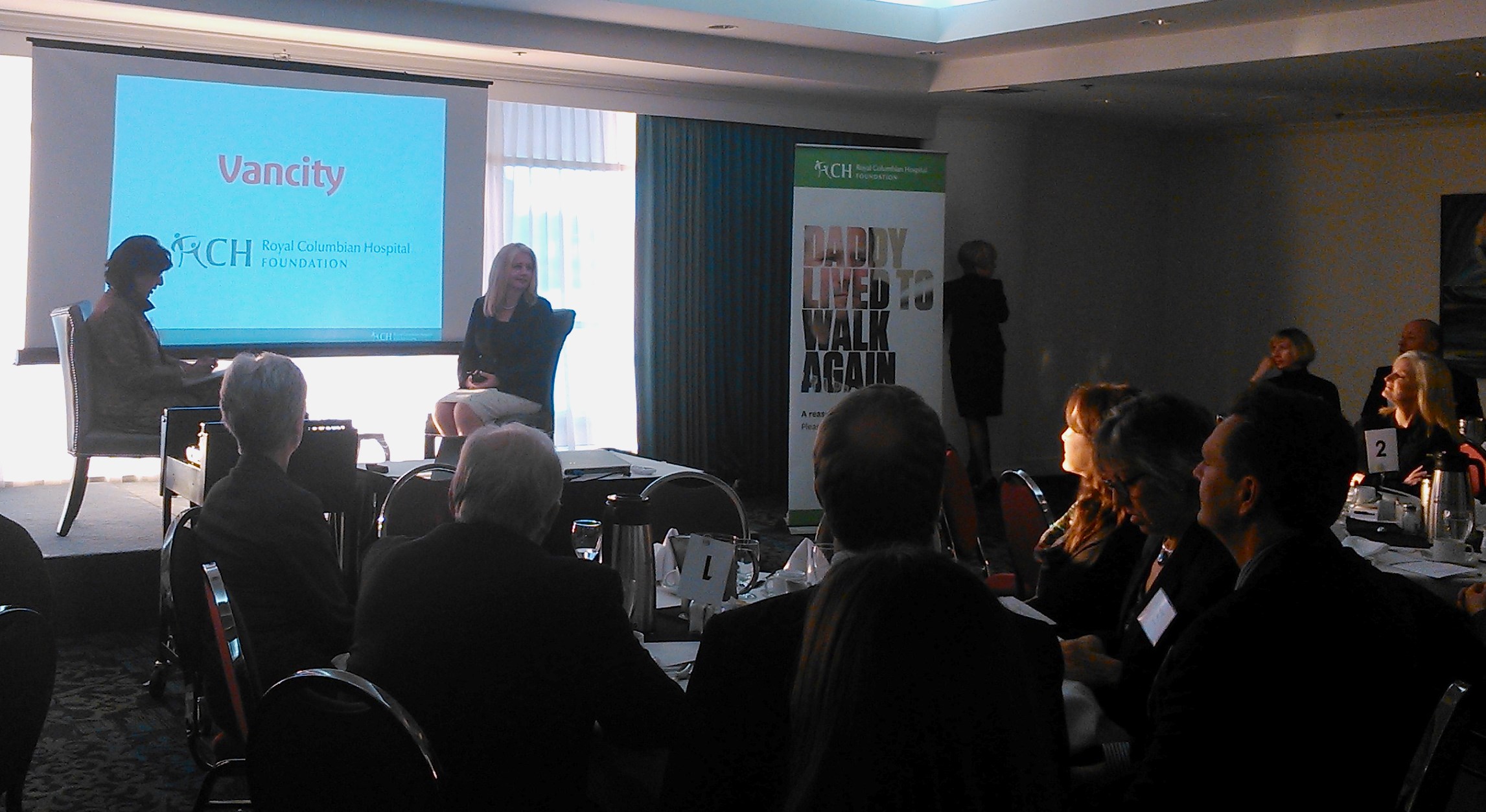 The Royal Columbian Hospital Foundation interview this morning with Tamara Vrooman, Vancity President & Chief Executive Officer, was insightful. Unbelievably, I had not heard Vrooman speak before and I was blown away by her ability to clearly express the Vancity mandate and vision. Vrooman's interview reinforced my belief that every company should contemplate building sustainable businesses and incorporate philanthropy into their business strategy.
I also enjoyed meeting some of the RCH Foundation Board members and more particularly talking with John Ashbridge about the latest news on the Royal Columbian Hospital's redevelopment plans and how they envision raising funds. Did you know that our local hospital provides the highest level of trauma care in the province and that it addresses the most complex patient cases in the Fraser Health network hospitals?
With this in mind and in order to address the growing service capacity needs in Fraser Health, the RCH is now waiting for the final approval for the redevelopment project to commence.