I am sure that you experience the same feeling, that sense of accomplishment and well-being when your workout results in a good deed.  Every year, thousands of people participate in Wheel 2 Heal, PMC Science Fair Fun Run and Walk with the Dragon in order to support a cause close to their hearts. The combination of a fun and effective workout to raise funds and increase awareness for a dedicated cause, seems to be a perfect match. 
Zumba fundraisers have become more and more popular this past year.  Usually held in a school, this type of fundraiser is organized in support of many different causes such as cure for cancer, getting a new heart, muscular dystrophies and more.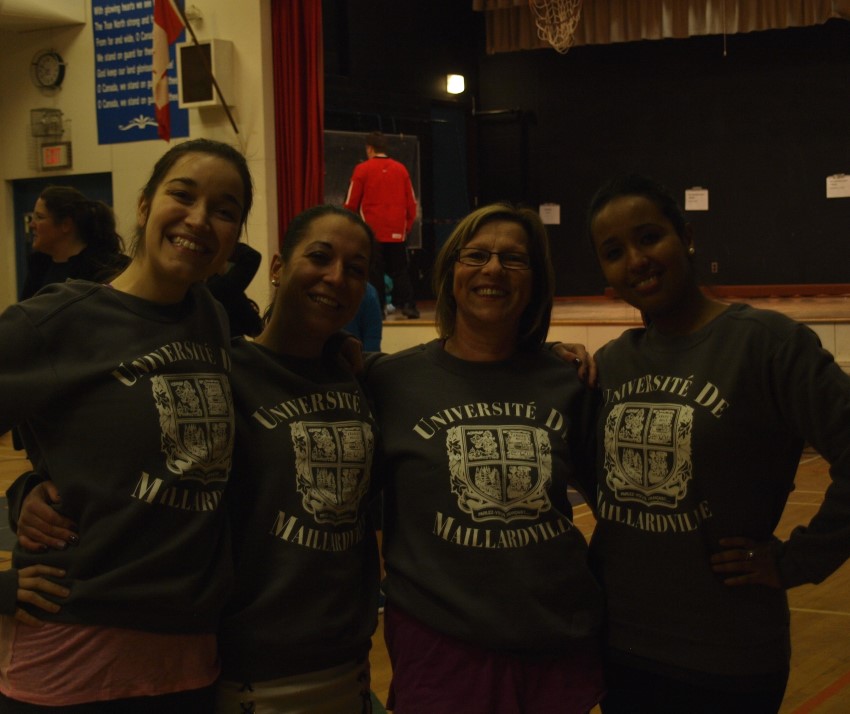 Despite our race to the Festival du Bois which is in less than 4 weeks, most of the team at the Société francophone de Maillardvile, decided to join me in support of one of our local french immersion schools.  On Friday night, the Parents Advisory Committee (PAC) of École Kilmer Elementary School in Port Coquitlam organized a fundraiser to continue providing cultural experiences to their students.  With over 50 ladies in the room, many prizes and the best zumba instructor in the Tri-Cities, Andrea Raybould, the evening was a smashing success.  
Thanks to the 50/50, the door prize ticket sales, the silent auction items and everyone's participation, the committee was happy to report a gain of $1,400. Congratulations to the organizing committee and see you next year…if not before at the Festival du Bois, March 1 & 2 2014.