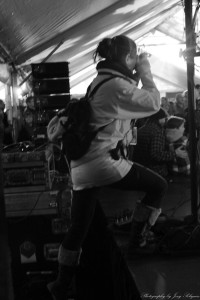 From festivals to Oscar viewing parties, there was something for everyone last weekend, mine was spent in the beautiful village of Maillardville! 
Every year, the Société francophone de Maillardville produces the Festival du Bois, which honours and celebrates French-Canadian culture.  This year marked their 25th Anniversary and with the accompanying increase in profile and community engagement, I was asked to jump on board to take on their Community Outreach and Marketing. Working amongst a dedicated team in the run up to the largest Francophone festival west of the Rockies, was a fabulous experience.

15 000 people attended this year's Festival du Bois which took place from February 28 to March 2 at Coquitlam's Mackin Park, in the heart of Maillardville. 
The timing of the festival coincides with period when the Maple is sapped from the trees in Quebec and as a result, a fresh taste of maple was provided to all of our visitors.  We even "built" our own Cabane à Sucre (Sugar Shack). Based on the Sugar shack line up throughout the weekend, I am confident that our weekend strollers enjoyed being transported to the East Coast of Canada.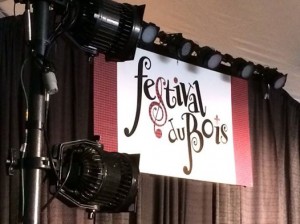 To commemorate the festival's first quarter century, the team brought back the top performers that our community has loved and enjoyed over the last 25 years. The roster of artists and groups featured was exceptional and I would rate my top three favourites as: Bon Débarras, Yves Lambert TRIO and De Temps Antan.
In addition to indulging their taste buds, guests had a plethora of activities to choose from whether it was the exciting performances from a diverse range of artists, fascinating workshops or the dedicated visual arts exhibition: "We're not out of the woods". The show featured two exceptional local artists, Mandara Lebovitz and Leesa Hanna who found their inspiration in nature and wood. The artists attended the opening reception which was hosted the day before the official opening of the 3-day festival and it will also continue until Thursday March 14that Place des Arts.
The plaid competition was a huge success with thousands of fun loving people showing up in their best plaid.  The competition, which honoured the logging heritage and culture of Maillardville, was won by Greg Menzies who took home the $1250 prize.  Greg experienced increased appreciation of his brand-new-bought-for-the-festival shirt, commenting that it was the best clothing investment he's ever made.
Between the music, the dancing, the laughing, the eating and the playing, I couldn't have asked for a better weekend – just look at the photos: