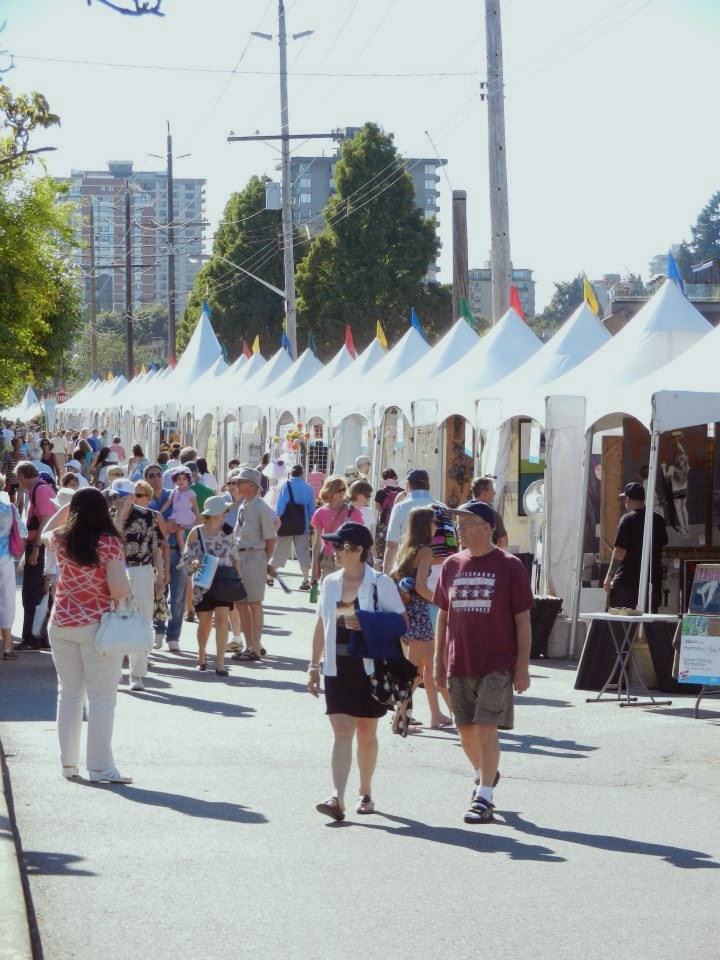 With family in town this year, my schedule didn't allow me to spare more than a day at the Harmony Arts Festival and I really feel I missed out!
For more than two decades, West Vancouver's Harmony Arts Festival, presented by Odlum Brown Limited, has been one of the North Shore's best-loved community events. Produced by the District of West Vancouver, the festival is a 10-day celebration of music, performance, cinema and art that celebrates the best of the North Shore, regional and national performing, visual and culinary arts.
This year the event was scheduled from Aug 2-11 and it was a delight to pop by on Nov 5th. My family and I were not only impressed by the warm & jovial atmosphere, the appetizing smell and the number of expectational artists but also by the program length and diversity. We ended up joining the Grosvenor Waterfront Lounge for a drink, then stayed for dinner to finally enjoy the late-night Redeye Empire concert – a perfect way to finish a long weekend!