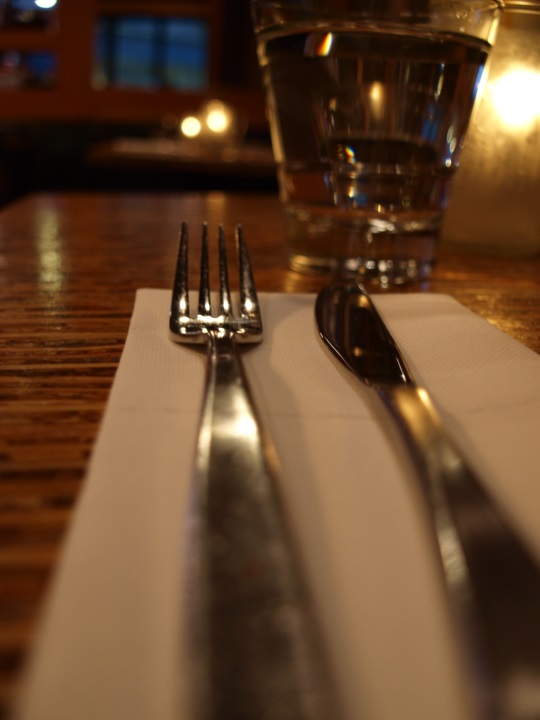 It's the final week of Vancouver's Dine Out Festival and if you haven't had the chance to participate yet, do not wait to much longer and schedule an evening with friends, love ones or colleagues. With over 250 restaurants in DineOut 2014 (263 to be exact), you have more than enough choices. The event is such a perfect opportunity to discover a new favourite eatery that you might not have considered otherwise. And time could not be better – there isn't much more to do in January than enjoying a very special meal with good wine pairing.
Participating restaurants range from the usual (Keg, Boathouse) to our neighbourhood places (Copper Club Restaurant, Horizons restaurant), and from the new (Refinery, The Fish Shack) to the established (Bacchus, Banana Leaf), all with fix price ranging from $18 to $28 to $38.
This year, I wanted to try something completely new, a place we did not heard of before – so we picked the Refinery. Our food was an absolute delight and to this day, we are still talking about the pork tenderloin sous-vide pork, espresso and guinness jus, granny smith pomme puree and our most amazing dessert, their tartain crumble granny smith apple, salted caramel, shortbread crumble.
The charming and cozy little place where bottles of wine and Olympic torch are displayed has definitely won our business for 2014 and our only hope is that portions are bigger outside of Dine Out Festival.
If you are late to the reservations game, take part of this community event that brings people together over food and allow you to share tasteful evening 🙂
Please find here a full list of participating restaurants.