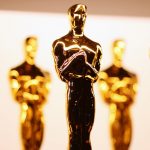 Despite my calculated and rigid weekly routine, I guess I've always been someone who loves and adapts well to change. Our move to Canada was another example of how I can easily embark my family on to new traditions such as Thanksgiving or Halloween and the cultural differences have allowed us to open up many new "rituals". The Oscars, one of the most prestigious events on the Hollywood scene, is another one of them. Since we got here, I embraced the idea of honoring the best films of the year – to me it's like the César Award or La Palme D'or in France but making much more noise!!
Oscar nominations for the 90th annual awards were announced on Tuesday Jan 23 2018 from the Samuel Goldwyn Theater in Beverly Hills, California and the excitement got to me right away. The idea of watching new, powerful and unique movies that have been selected as the best of 2017 and the moments I get to share with my friends & family talking about my impressions, my view or the way each film has made me feel, is exciting.
This year was no different, I looked at the list and made it a priority to watch as many Oscar nominations as possible. As you can imagine, I am far from my goals but to respond to some of my friends' requests, I'll briefly touch on the ones I have seen so far in the hopes that it will make it easier for them to choose what they may like to watch first.
Please note that the number in bracket below defines "my winning rank" per category and keep in mind that those with "n/a" are the movies I can't express an opinion as I haven't seen them yet.
Best Picture
Call Me By Your Name (#3)
The much-lauded 80s-set is a triumph on many levels. This isn't about vacationing in one of the most beautiful places, yet the movie still throws amazing shots of the Italian countryside and a family spending some quality time together. This isn't an erotic drama and the love scenes are all choreographed with care. Most importantly, this isn't just a first love story of a coming-of-age boy but it is instead, a non-hysterical, non-polemical approach to homosexuality presenting a real connection that shows us two people inching closer and making lasting memories. 
Darkest Hour (#7)
Gary Oldman performance as Winston Churchill is absolutely phenomenal and movies like this always make me want to learn more about history. Having said this, I didn't find that Darkest Hour allowed me to make a good connection to the story or the characters which is why I doubt it will win the Best Picture Award. This doesn't prevent the film from being well past watchable and interesting – just not my favorite of the year! 
Dunkirk (#2)
Powerful, truthful and gave me a new (not so positive anymore) perspective on the English soldiers. I appreciated the silences in the movie as they draw the visceral and emotional upheaval of war, and the fact that conversations were kept to a minimum meant that we were more involved, more aware and perhaps more attentive. I believe that this movie stands a good chance to win an award and if not Best picture, then for the soundtrack.
Get Out (#6)
We watched Get Out when it was first available on Netflix so I could have easily already have forgotten my impression. But not at all, this movie is more than your standard-issue thriller or your slam-bang scarefest, so you do remember it! Get Out is a smart (and bold!!) movie that will surprise but also shock you. I really loved the fact that a film that plays with racial paranoia and has a no-holds-barred critique of black-white relations, can handle prejudice and racism through character interactions and performance, rather than preaching – which most American movie tend to do. 
Lady Bird (#4)
Greta Gerwig's directorial debut makes you wonder what else can she do! Lady Bird is a touching, funny, well-balanced movie that illustrates coming-of-age with dances from truism to truism across poignant and sometime gaspingly forthright dialogue. If we ever thought that we have seen all the scenarios and that nothing exciting was left to present in a coming-of-age tale, we would be wrong. Lady Bird story is impossible not to love. 
Phantom Thread (n/a)
The Post (#5)
Like most true stories transformed into a movie, The Post was sensational. The Post reminds us of the importance of standing for free press and, in the remarkable hands of Meryl Streep, is an exploration of what it meant in the 70's to be a woman in an male dominated industry. I really loved that the movie touched on the bravery and fierce commitment of this "non-respected" inexperienced female leader (Katharine Graham) who decided to publish the incendiary information about the Vietnam War amid great pressure from government officials, her lawyers and her own employees.
The Shape of Water (n/a)
Three Billboards Outside of Ebbing, Missouri (#1) 
To me, this is by far the winning movie in this category. The movie is funny, brutal and breathtakingly beautiful at the same time. It's not your usual tale of loss, grief and vengeance, it's much more. It's a powerful, complex, cruel piece of art that explores the dark side of life and is able to disclose with finesse, so much anger.  Three Billboards outside Ebbing, Missouri" is among the top nominees with 7 nominations and I wouldn't be surprised if they take all the awards home. 
Best Actress
Sally Hawkins (n/a), The Shape of Water
Frances McDormand (#1), Three Billboards Outside of Ebbing, Missouri: It's hard to keep some perspective on this movie as it is so powerful that to me, it means that the acting was so tremendous that it took you where you were supposed to go. Frances McDormand unleashes the role of a tough and clever woman who men and the authorities underestimated at first. Her invention and intelligence in building the character is absolutely brilliant and her acting style fits beautifully. Frances has a high chance of winning this award even though she has very strong opponents to defeat.
Margot Robbie (#3), I, Tonya: Margot Robbie's interpretation of Tonya Harding is remarkable and done with vigor and strained toothy smiles. If you watched Harding's performances in footage from the 1980s and early 1990s, you won't be surprised as to why Margot Robbie is up for an award this year! She is giving a colossal performance playing Harding from her though teenage years through her 40s.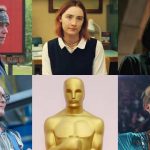 Saoirse Ronan (#4), Lady Bird: Considering how spectacular Saoirse Ronan's performance is in Lady Bird, it just doesn't feel right to have her as my #4. Saoirse Ronan has definitely earned her nomination in this category and truly deserve to be among the front runners to win Best Actress at the Academy Awards. 
Meryl Streep (#2), The Post: Being a huge fan and having long been impressed with Meryl Streep's extraordinary screen performances, I delved into the movie with anticipation – and it didn't disappoint! Meryl Streep nails the role of Katharine Graham as she did for Margaret Thatcher, Florence Foster Jenkins or even Julia Child. She is once again exceptional by giving a solid and persuasive performance of a significant woman's true story.
Best Actor
Timothee Chalamet (#2), Call Me By Your Name: This young actor is making a good name for himself with his work in two 2017 Oscar nominee movies that he could almost be described as the young "prince" of Hollywood. In many ways, Call Me By My Name depended on Timorthee Chalamet's abilities to conduct an unpredictable stream of teenage emotions – lust, sensitivity, anxiety, outburst – and make them believable for the viewer to warm up to the character and opened up to the possibilities of a love story between a boy and a man. To me this performance has transitioned Timothee Chalamet from a talented young actor to a full-time artist.  I look forward to see what else he can do!
Daniel Day-Lewis, Phantom Thread (n/a)
Denzel Washington, Roman J. Israel, Esq. (n/a)
Daniel Kaluuya(#3), Get Out: Daniel Kaluuya was perfectly cast as the lead in "Get Out" and brings tension and fear early on in the movie. One of the most striking moments of the movie was the ghastly hypnosis scene that shows a close up of Daniel Kaluuya in shock as tears stream down his face.  Daniel's performance is convincing and solid which led us to feel disturbed and scared. Having said this, I would have never thought his work in this movie would get him nominated which makes it hard for me to believe that he could win.
Gary Oldman (#1), Darkest Hour: I haven't seen enough of Gary Oldman movies to call his performance in Darkest Hour the best one of his career, but he can't be far from it. As you could see from my Best Picture ranking, Darkest Hour was not my favorite movie but Gary Oldman delivers such an astonishing and rigorous portrait of Winston Churchill that the actor disappears into the corpulent, curmudgeonly hero-windbag character of the Prime Minister. He is consumed by Churchill while consuming the movie. It's an notable performance that deserves a huge applause and significant recognition.
I won't be going further than this as I fear that I may have already lost you with this lengthy article and because it would probably take me all day to do so. Having said this, there are three other films that are worth mentioning as they made a big impact on me; Mudbound, The Disaster Artist and Molly's Game.
"Mudbound" received a total of four nominations which I am sure they are thrilled with and if I had been on the jury, they would have had another one –  Best Picture! "Mudbound" is based on a novel that takes place at a particular time in American history and concerns itself with two families living uneasily on the same land. A time when the poor white family felt threatened by their hard-working black neighbors and when laws were in place to keep black people suppressed with the Ku Klux Klan enforcing additional restrictions to protect "their" people from African Americans. This movie is a melodrama of the highest order which had the most effect on me as I was infuriated by the stubborn forces of custom, prejudice and power that lock people in place and impede social progress. I was speechless on how society could impose unfair, harmful and absurd violence on individuals you consider your peers, your friends and with whom you might have much more in common than those you grew up with. I was impressed by the graceful performances that bring to life many raging feelings and challenge viewers preconceived notions about race and gender as we slowly get invited to observe all characters and hear their inner voices.  
Lastly, let me reassured you that although I know the fantasy film "The Shape of Water" is not my type of movie, it is on my "to-watch" list. Who else (really) gets 13 Academy Award nominations in one year? Also on my bucket list for this year is A Fantastic Woman and Loveless but if you've already seen them, please give me your insights. I am always interested by others' opinion and would love to know your thoughts. 
Comedian and late-night talk-show host Jimmy Kimmel will be returning to present the Oscar Ceremony on March 4, 2018 at 5 pm  and I guess you now know exactly what I'll be doing that night!